Oups is all-in-one platform to start, run, and grow business online.
Our mission is to support start-ups, entrepreneurs and merchants to grow their business online through advanced and cost effective websites, e-commerce platforms and smart mobile applications.
Simply put, we provide you with practical e-commerce platforms so you can focus on what matters most: growing your business.
Whether you're looking for an out-of-the-box template or a custom website build, Oups will help you to create your online presence that exceeds your expectations. Our team of experts will help you design, deploy, monitor, and control a high-performing online store.
Whether you're starting a new online business or taking your in-person business online, with Oups, business owners can select websites design samples that customers love to visit and shop.
Our advanced yet simple tools make it easy to build an interactive, mobile-optimized website and grow your business with integrated tools for marketing and advanced analytics.
Oups brings the latest e-commerce technologies and make them accessible to any business.
We dedicate our time and efforts to support our clients with all their online business needs, and we are committed to doing our best to enable our clients to prosper in e-commerce.
Innovation, value for money and service excellence are the cornerstones of our business philosophy. Our clients' success is what drives us forward, and we continue to develop our solutions portfolio.
Our Story
Sarah used to browse the internet on her mobile phone to watch the latest fashion trends in Dubai malls, and since she lives in a country far from the Emirate, should never imagined that one day she will be able to order whatever she wants from Dubai to be delivered at he doorsteps and only pay upon delivery.
Thanks to Oups, Sarah and many other consumers outside the UAE were able to buy and shop from Dubai with trusted service, best prices, and efficient delivery.  
Oups has successfully connected Dubai's retail market with other countries where e-commerce is still underdeveloped and does not have the products and prices which consumers ready. But the pandemic brought this success to an end with the travel bans and borders shut down. During these difficult times, Oups has given its expertise to many start-ups in Dubai to facilitate their digital transformation, then the decision was made by the founding team to embark on a new mission to bridge the gap between the new and small stores and the e-commerce world, this has turned Oups to a leading provider of e-commerce platforms including web and mobile apps to enable the digital transformation of SMEs in an efficient and fast manner.
Through quality services and competitive prices, Oups helps traditional stores or business pages on social media that sell products and services to develop their digital channels by selling products on their own branded websites or mobile apps. With advanced features to showcase the details, descriptions, and prices of each product. Digital payment channels can be added as well. And thus, Oups opens new digital horizons for merchants and entrepreneurs.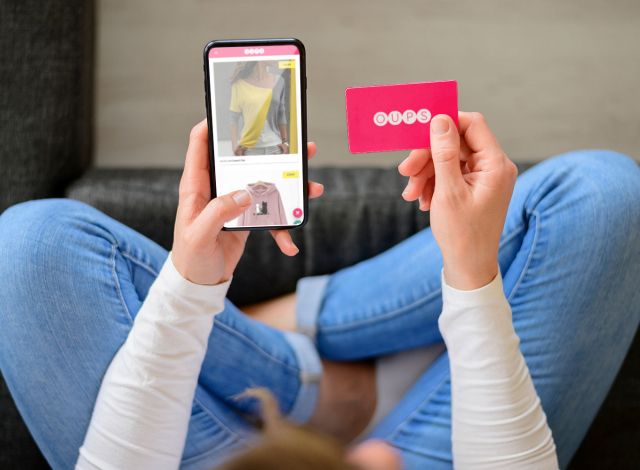 They have been creative, innovative, accommodating, understanding, and friendly. The results are great and the process was enjoyable. So glad we chose them to build our system. Very knowledgeable and creative people Highly recommended.

Huda Abu Naaj
Co Founder
They were incredibly professional. They took the time to understand our vision and delivered a product that exceeded our expectations. If you are stepping into the world of ecommerce or online business or just simply need a website, we would urge you to contact Oups. We are very happy to work with their team and plan to continue to work with them in the future.

Hussain Nanaah
Founder & Managing Director
Get in Touch
Have any question? We'd love to hear from you.